You may be able to find the lowest prices at T-Shirt.ca, but we know that things add up real quick (especially when you have a great selection to choose from!).
Well, Canada, worry no more.
Introducing: Sezzle!
Now you can split your payments in to 4 easy installations over 6 weeks, interest free!
When you have all your items ready to go, click the Sezzle option at the checkout
You will then be re-direct to our Sezzle checkout page which will look a little something like this: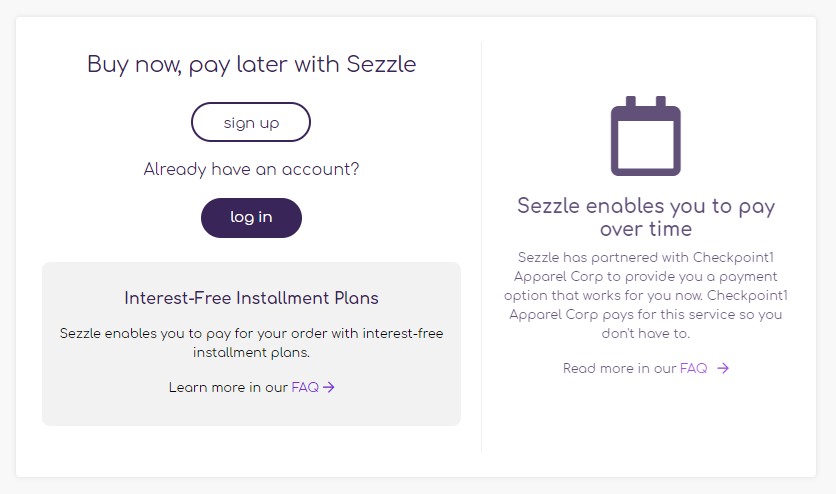 You will need to sign up for your Sezzle account and follow the prompts to complete your checkout! See? Super easy!
Remember, your entire order is split into 4 interest-free payments over 6 weeks. No fees if you pay on time with zero impact to your credit.
Now, you can relax and focus on your project and worry less about your budget.