Posted by May on 25th Nov 2019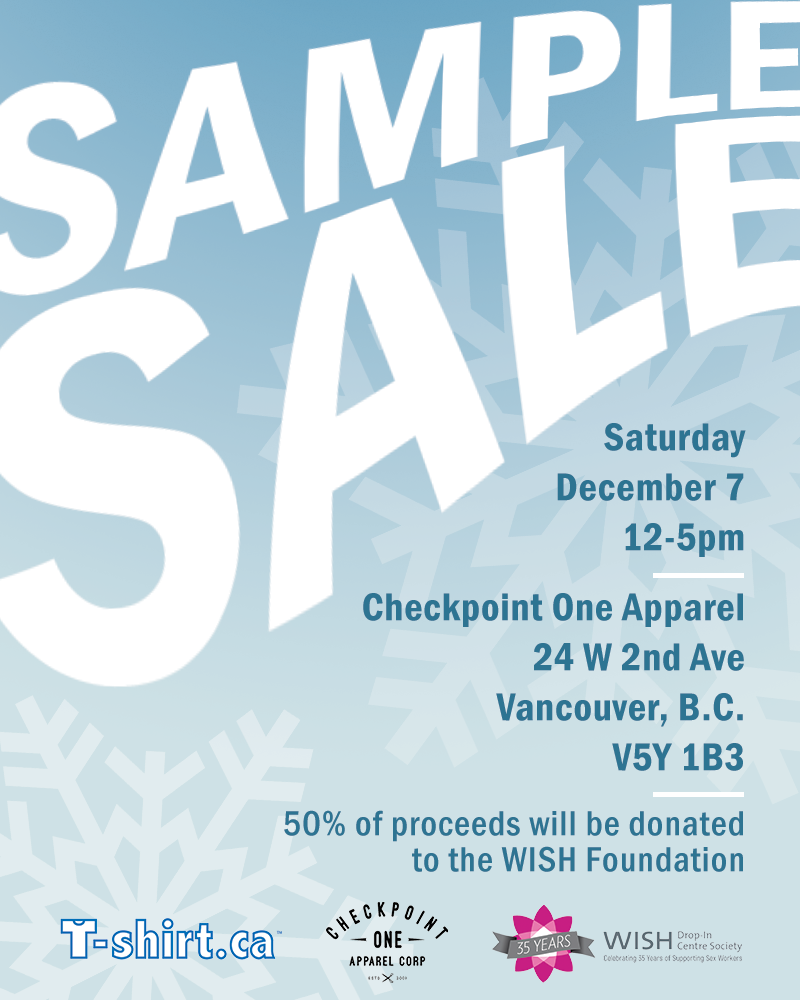 Hey, Vancouver folks!
We're hosting a winter sample sale on December 7th at our head office. Swing by to score some amazing deals! We will be donating half of our total proceeds to the WISH Foundation to support their cause.
Come early and enjoy a FREE gift at the door, you definitely do not want to miss out. Click here to view our Eventbrite page for more details!