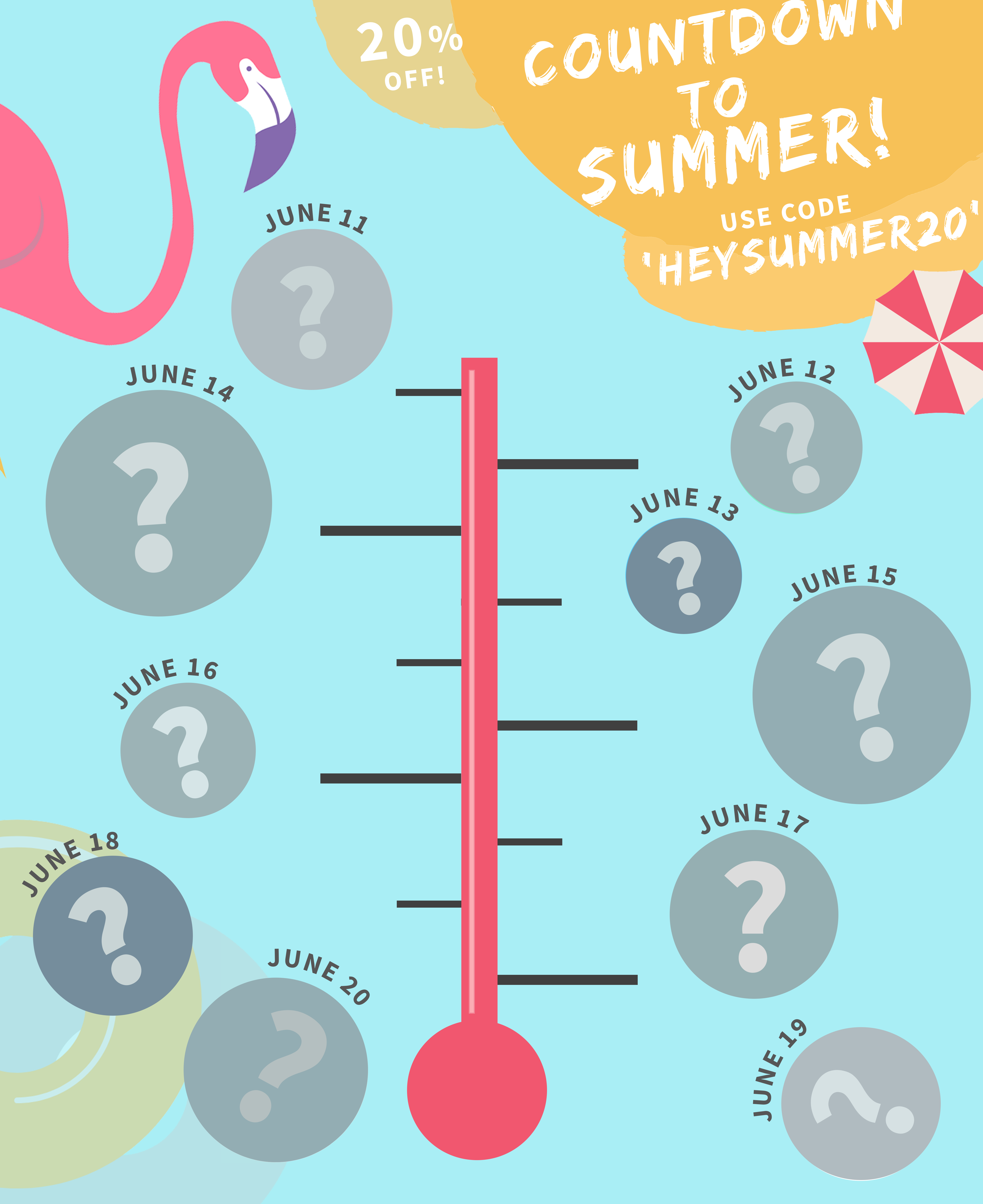 Exciting news everyone!
Summer is literally 10 days away, and we love any occasion that allows us to wear t-shirts more often!
So here's how it works:
We picked out 10 amazing summer products which we will be featuring 1 of them a day leading up to the 21st.
Starting on June 11th, we will be featuring 1 out of the 10 products and give you a 24-hour (PDT) window to shop that item with a 20% off discount using the code "HEYSUMMER20". You can use this code to apply your discount towards all of the items on their respected sale dates.
So, no need to scramble for different codes for different products, there is just only one! The only thing that changes is the product each day leading up until the 21st!
It's as easy as that!
Make sure to be following us on Facebook, Instagram, and Twitter for product reveals.
Have fun!
Recent Posts
It's the first week of December which means it's officially time for Christmas decorations. We …

Looking for a special gift for your loved one, a female friend, or someone you are grateful for this …

The holidays are just around the corner! If you're looking for a practical gift this year for the li …