Posted by Steph Glandon on 27th Nov 2015
Many of you are on the hunt for a tagless garment. This could be because you want to relabel the product with your own branding (which is what a lot of our customers do), or you just don't want the irritation & itch on the back of your neck that some tags can cause.

Whatever the reason, we understand that it is an important attribute in an article of clothing. On that note however, we do not sell any garments that are truly tagless. Some items have labels sewn in (those satin, shiny ones). These are made from a flexible, durable material that is not meant to be removed. Other items have a heat-pressed label in the place where a tag might normally be found. This is a print put directly on the fabric of the shirt, that over time and tons of washes could possibly fade, and/or crack off. Items on our site that have a heat transfer label are all New Balance products, and many of Gildan's Performance Athletic line as well).

Then there are the tearaways...
These are the ones you're probably looking for. These tags are made from a thin, paper like material that is perforated so it can easily be torn away from the garment without ripping any fabric. If you're starting your own brand, and want all the fine details covered from the tags to the logo, it is to your benefit to purchase items with tearaway labels. It's twice the work for your seamstress if you buy clothing with sewn-in labels.
Here is a picture of the different types of labels you'll see on our garments (keep in mind the types of tags/labels can vary within a brand):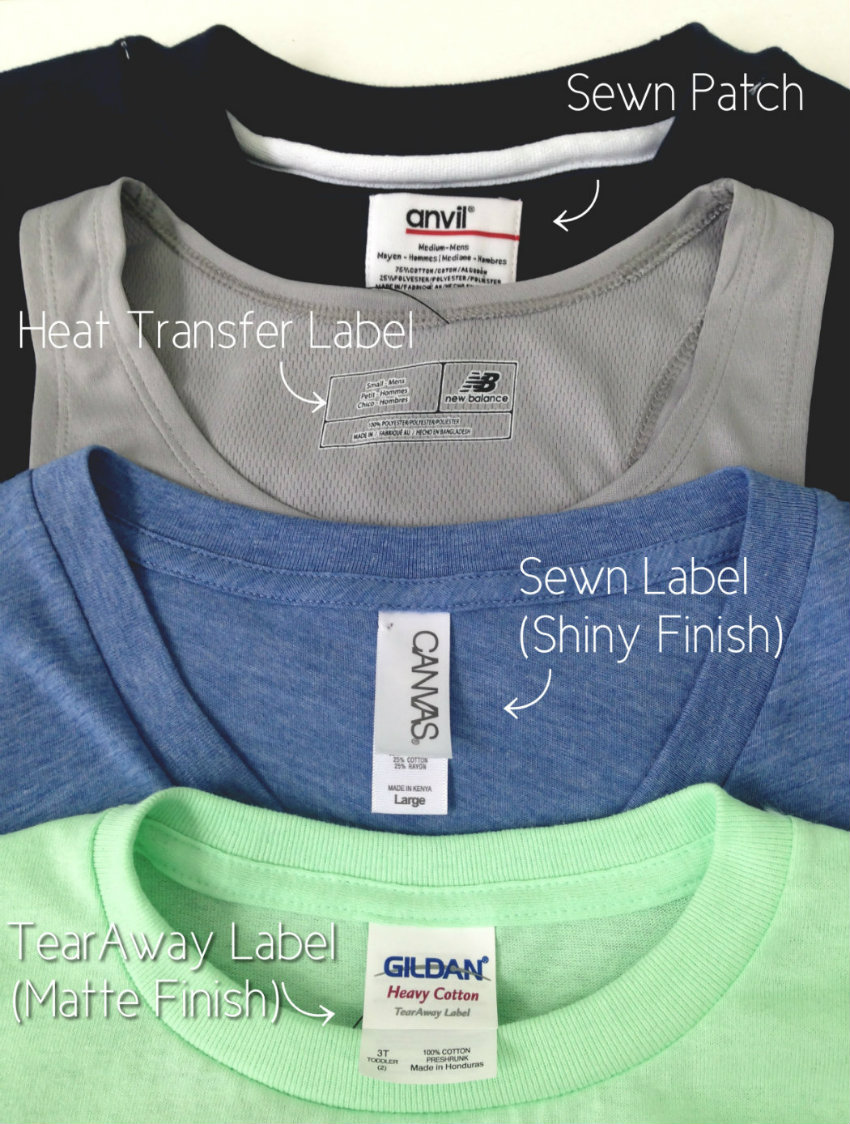 Below are the items with tearaway labels (click the SKU for a link to the product):
You can easily create a great line-up of products for men, women, and even children if you're looking to sew in your own tags for your brand at a great price.
Happy labelling!