When it comes to fabrics, cotton and polyester are probably the most well known as well as the most prominent in t-shirt construction. So when choosing between a shirt like the Gildan 5000 and the Gildan 42000, there are a vast number of differences that we think our customers should know about.
Cotton: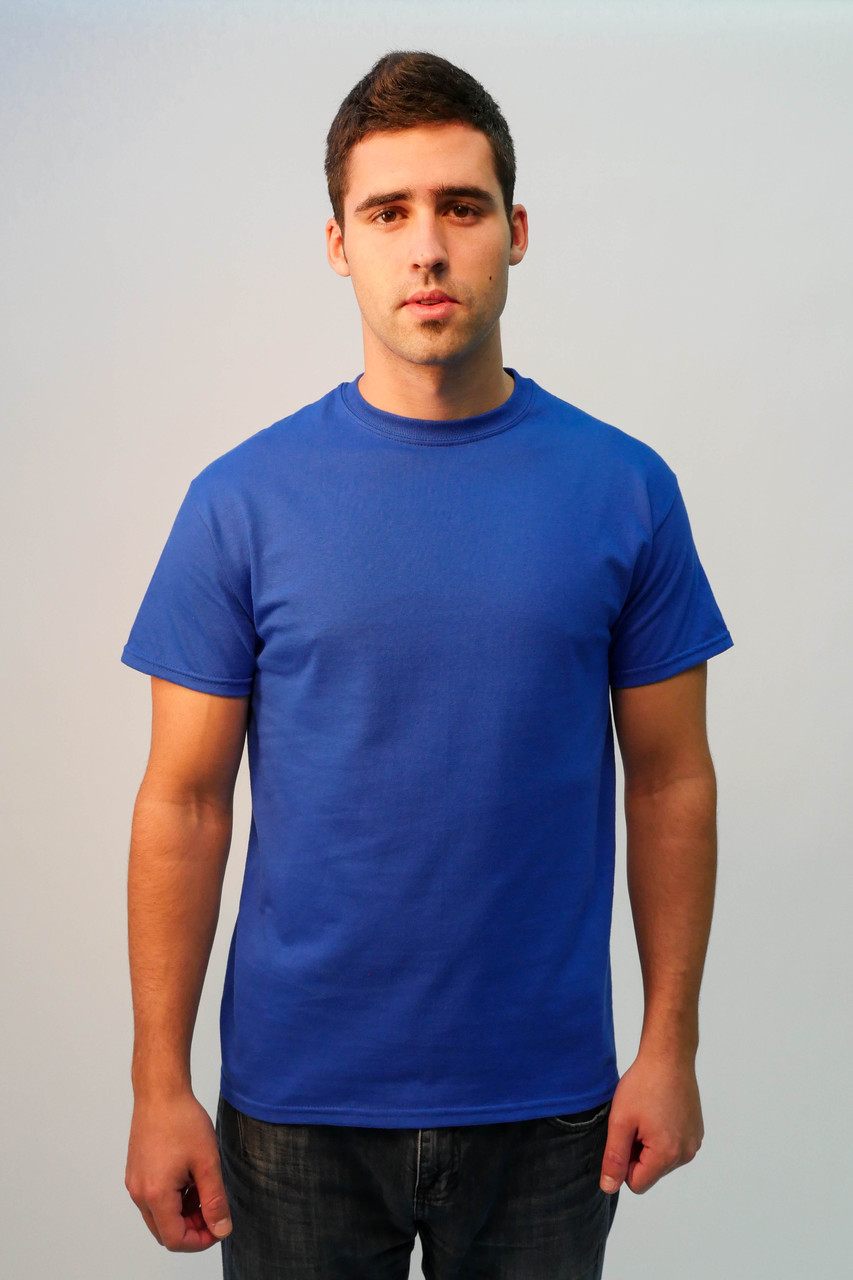 Cotton is a natural fibre which comes from a cotton plant. When it comes to this type of fabric, it is breathable, durable, soft, great for senstive skin, easy to dye and biodegradable.
Breathability: On a hot summer day, a cotton t-shirt is a perfect choice to let your skin breathe and absorb moisture.
Durability: Although the fabric is soft to touch, depending on the weave and finish, cotton can be super strong such as drill cotton twill or cotton canvas found in caps and totes. Proper care normally dictates the longevity of a cotton piece.
Skin Sensitivity: Cotton is much softer and easier against the skin of someone with a higher sensitivity.
Dyeability: The contents of a cotton fibre hold a dye beautifully and evenly across the fabric. However, when exposed to sunlight or through normal wear and tear, the dye will eventually fade.
Biodegradable: Because cotton comes from a natural fibre, it will eventually break down over time.
Prone to shrinking: Everybody knows to take extra care of their cotton t-shirts when it comes to putting it in the drier. To increase the longevity of your cotton t-shirt, we suggest to hang-to-dry or set the cycle on delicate.
Polyester: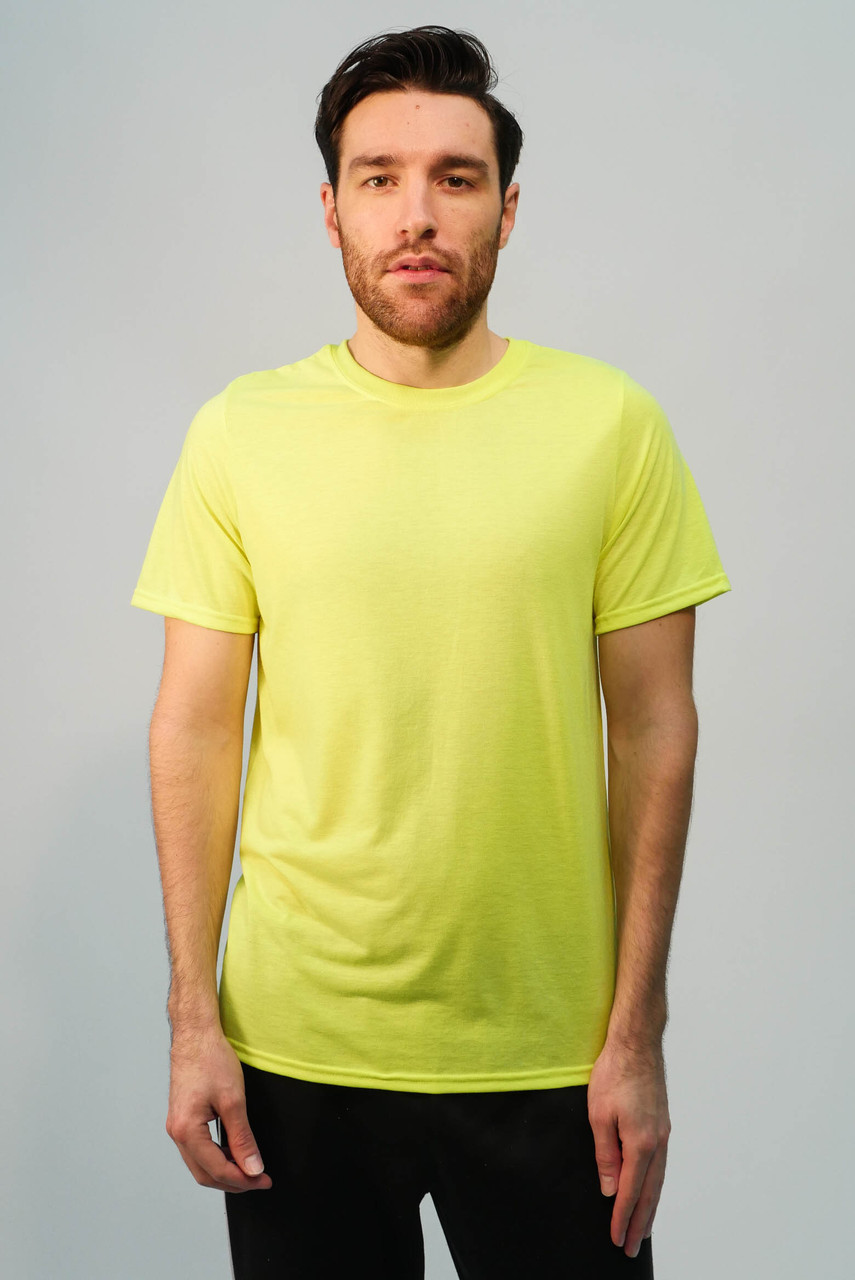 Polyester is a man-made fabric derived from synthetic materials. (Fun fact: plastic bottles can be recycled into polyester).This type of fabric is one of the most commonly used because of its durability, resistance to wrinkling and quick dying properties.
Durability: Polyester is strong and can withstand wear and tear. It's normally added to cotton blends to increase the durability.
Dyeability: Polyester also holds a dye very well and has the added benefit of not fading. However, it does not produce as rich of a colour as cotton.
Resistant to shrinking: Unlike cotton, polyester doesn't shrink and holds its original shape well. (Not to mention it doesn't wrinkle either!)
Quick-drying: Polyester is not absorbent like cotton is, therefore it dries fairly quicky.
Breathability: In comparison to cotton, polyester is not a breathable fabric. However, there are newer technologies found in performance wear that increases the moisture wicking properties in polyester t-shirts making them perfect to work out in.
Do you have any more questions or facts about cotton or polyester? Let us know in the comments below!